Accommodation
House Hunting: Advice from a third year
The end of term is fast approaching, so you'll soon be thinking about where you want to live next year, and who with.


The important thing to remember is not to rush into anything and don't panic! Being a third-year student in my final house, I've picked up some tips for finding the best accommodation...
First-year mistakes
Moving too fast
When moving time came around in first year, the uni sent out a surge of leaflets and emails to stop everyone rushing into renting - whilst other people were telling us to hurry before all the best ones went.
The pressure to get the best house was overwhelming so we chose to look at houses before Christmas. Seven of us came together from halls and we began to scour housing websites, leading us to a viewing within the week.
We ended up loving the first and only house we viewed and thought we wouldn't find better. The landlord told us she had three other viewings (classic sales trick) and we all felt under pressure to sign a deal, so we did it that same night...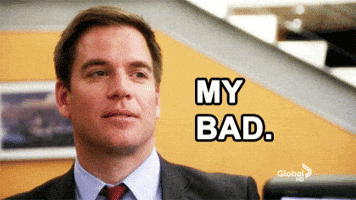 The result
Although the house was nice, I ended up with a Harry Potter broom cupboard for a bedroom with no desk space to work. After Christmas, there were still plenty of houses up for rent in our area and after seeing a house that other friends found at that time, it was clear we had rushed into renting too early.



So, for our third-year house, we did things differently...
The reality
Halfway through second year, it became clear that living with 7 people was too much, so some of us decided to downsize to a 4-bed. You may think living with loads of people is all fun and games but trust me, when everyone is stressed with uni work it can get tense!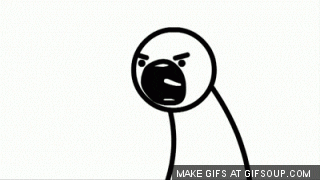 Rather than look before Christmas when we were all busy with deadlines, we waited till we were all back as it's always important that everyone gets to see the house.
Moving Forward
Before we even begun we made a list of things we ALL wanted from the house. We went to numerous estate agents with our specifications and booked viewings.
After seeing them, we took time to discuss, picked our 2 favourites and went to take a second look. Having a second viewing allowed us to check nitty-gritty aspects such as the security of windows and doors, and that the boiler was in good condition.


Learning from mistakes
Daunted by the whole process before second year, we were afraid to ask questions. So this time, we made a list regarding payments and anything we were unsure about. We then had a vote before going to sign the papers, and although the house I live in now can get a bit chilly, I have space to actually move!
If I'd known what I knew this year when finding our first house, the whole process would have been a lot easier...

Remember
Take your time in choosing the people you live with, the location you want to live in and most importantly the house you want to spend a whole year in!
Speak to FutureLets - we can help you with anything from advice about what to look out for when you're house-hunting, to taking you on viewings of our housing options which fit your needs. Take a look at our website for more info or to book a viewing.
Happy hunting!