Your Home
Why I love staying FRESH...
Hi, I'm Gabi!
I'm a second-year law student at the University of Chester and this is my second year living at Fresh Student Living - Tramways.

There are many reasons why I like living at Tramways. One of the main reasons is the bedrooms (I've stayed in a Bronze and a Bronze Plus). Both bedrooms I have stayed in have been amazing and definitely aren't cramped. All the bedrooms regardless of the size have heaps of storage and a reasonable sized en-suite bathroom.
Another one of the major pluses of Fresh Student Living is that you get a 3/4 sized bed meaning you're not cramped into the small single beds most student accommodations have.
If you're in a shared flat like I am, you'll have a shared kitchen/living area. These are extremely spacious and great for socialising with your flatmates. They also have plenty of storage as each person gets a top and bottom cupboard and a draw, plus there is a huge shared cupboard. If you live in a 5-6 person flat, you'll get 2 fridge/freezers meaning there is plenty of room for all your food. Another perk is that there is an onsite laundry room meaning you don't have to drag your washing across campus or all the way back home to be washed!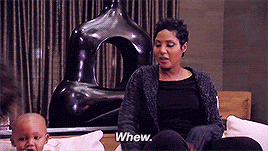 The common areas are great, there is loads of outdoor space for you to socialise in during the summer months, but when its colder there is the indoor common room. The indoor common room is great, it has hot drink making facilities, loads of tables so you do work or play games, vending machines, pool and table football tables as well as having comfy sofas and a TV. I love going to the common even if its just for a change of scenery or if its with a group of friends just relax and have fun with...
What is your advice to people moving to FRESH in summer?
I have to say my biggest tip is to be open minded and friendly. You'll meet loads of new people when you move to Uni. Everyone is in the same boat so just be friendly and and you'll soon find a group of friends.
I would 100% recommend making an effort to get to know your flat even if they aren't people you'd usually be friends with, because you have to live with them for a year and you never know they may become amazing friends.
Fresh is a great place to live and make friends so don't worry too much and have fun!