Lifestyle
Stepping up your staycation game
So you've handed in that final essay of the year and you now have a blissful, relaxing 3 months ahead of you...


If you've got no holidays or trips planned, it can be difficult to know how to fill your time... but we've got a few fun ideas that won't break the bank.
Act like a tourist
You'll be amazed at how much you don't know about where you live. Whether this is visiting the weird museum showcasing the history of pencils or the country house and gardens you've always seen but never been to. A quick google search will throw up tonnes of ideas so just roll with it!
Vouchers
You can now find vouchers and reduced prices for virtually anything online. Always fancied archery or axe throwing? Head to Groupon. Want a luxurious spa day at a fraction of the usual cost? Wowcher. Have a scroll through and see what takes your fancy.
Journey Roulette
Make a packed lunch and head down to your local train station, pick a random destination and get on the train. This is a great way to have a cheap day out and discover somewhere new.
A book set in your hometown
If you want something to keep you occupied for a bit longer this one is great. Find a novel set in your hometown and visit its locations, a great excuse for both relaxation and exploration. You might even find some hidden little gems on your doorstep!
Check out free local events
Find out what's going on in your local area, there are bound to be loads of free events to attend this summer. Skiddle and Eventbrite are great places to find these so make sure you check them out, plus it's a great way to meet new people.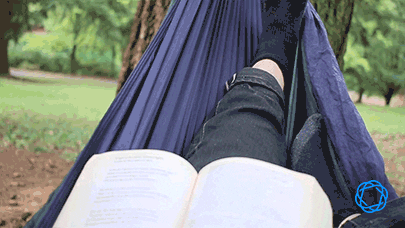 Learn something new
When was the last time you learnt something because you wanted to, not because you had to? Now is a perfect time! Whether this be cooking, a new language, arts or DIY, there are some great online resources.
Re-engage with friends
Last but definitely not least, make sure you reconnect with your friends from home. It's so easy to lose touch with them whilst you're caught up in uni life. Take the time whilst you have it to invest in these friendships - you never know when you might need them!
Whatever you do this summer make sure it's one to remember and enjoy!