The feeling of seeing your loan drop in your bank account is one of the best when you're a student!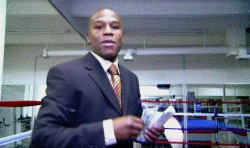 Unfortunately, that feeling doesn't last long when you 'accidentally' blow it all in one go. Getting your budgeting together for the month is important, especially when calling the parents to ask for money just isn't an option...
At the start of a month, list all of your incomings and outgoings. You will be able to see what you have left and if you need to cut back on any spending.
Use your student discount wherever you can. This way you won't have to cut back on treating yourself (we all know uni can be testing so treating yourself every once in a while is important). Not everywhere offers student discount but don't be afraid to ask!
Avoid the takeaways and learn to cook instead. Not only will it taste better than having Pot Noodles every day, but is also much healthier and a much more cost effective way of saving money.
This loan will need to last you until you go home for summer, so make sure you get your budgeting in place as soon as possible!