Lifestyle
How to absolutely smash your meal prep...
You might already be a fan of meal prep and need a bit of inspiration or you might be new to the whole thing...
Either way, we're here to help...
Meal prep has lots of benefits and is perfectly suited to a busy student lifestyle. It helps you save some money as you don't grab overpriced food on campus, or in town because you've got your lunch with you.
Think of all the time you'll save too (and less food you'll waste) - you only have to cook a meal once and you'll have enough to last the whole week! If you're trying to stick to a healthier diet, meal prep is the way to go because you're in control of exactly what is going into your food.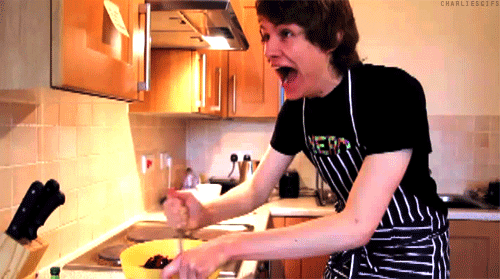 To really smash your meal prep, there are a few things you'll need:
A clear shopping list
Freezer space
Plenty of tupperware boxes
Some imaginative (and tasty) ideas
Whether you're vegetarian, vegan or follow a meat-based diet, here are some ideas of how to take your meal prep to the next level:
VEGETARIAN


Curried chickpea bowls: This is a great vegetarian AND vegan option. Cook your chickpeas with onion and garlic and just add a tomato based sauce. The curry flavours will come from seasoning - chilli flakes, garam masala etc. Serve this with rice and your favourite veg and you're sorted!

Enchilada stuffed sweet potatoes: Sweet potatoes are so simple to cook yet so tasty. Microwave your potato for 20 minutes then scoop out the centre and mix it with sweetcorn, kidney beans, a tomato sauce and top with cheddar cheese. Put this back in the oven and it's done. These can be warmed up from frozen too, just pop them in the oven.

VEGAN

Lentil Bolognese: Being vegan doesn't mean you have to miss out on hearty meals. Grab any gluten-free pasta and top it with lentils, onions, peppers, mushrooms and a spicy tomato sauce. These keep for about a week and all you need to do is warm these up in the microwave on the day.

Black bean and quinoa burrito bowls: This is SO quick and easy and works with or without a wrap if you're watching your carb intake. Just mix black beans, your favourite veggies and quinoa together and you're set. It's the perfect thing to eat on the go once you've added a sauce/dressing.

MEAT/FISH

Salmon stir-fry: Another simple meal prep option that is packed with flavour. If you're on a budget, frozen fish will save you money. Throw all your ingredients together (salmon, bean shoots, any veg and soy sauce) and within 10 minutes, it'll be done. Make a huge batch and freeze it - sorted!

Pesto chicken and roasted veg pasta: If you're a bit lazy in the kitchen, this has your name all over it. Traybake some seasoned chicken and roasted vegetables (cover them in thyme) in the oven and then stir in some pasta and pesto. It'll taste amazing, last all week AND you don't even have to heat it up. Winner!

What are you waiting for? Time to get yourself in the kitchen, or at least start planning what your next recipe will be.