Lifestyle
Grab a gym partner and off you go!
You'll have spent most of your time recently thinking about exams and deadlines, but keep in mind that summer is just around the corner...
Meaning it's time to get that summer bod!
It doesn't matter whether you're trying to lose weight, tone up or improve your fitness, exercising regularly will help and some things are just better shared. Working out with a partner has a lot of benefits and it's more fun than hitting the treadmill alone.
Whoever you go to the gym with, we have the inspiration you need to get you through revision and maybe summer too.
If you want to workout with your boyfriend/girlfriend: As the saying goes, 'couples that train together, stay together' so time to drag your partner to the gym! Working out will seriously improve your mood and once you both start seeing results, that will be enough motivation alone. Just try to keep the PDA's to a minimum, maybe?
Who should I watch on YouTube? Cami Candid and her fiance vlog their workouts together on Her, Him and the Gym and HASfit record their full workout so you can follow exactly what they do!
If you want a spotting partner: If you're all about getting those gains then you'll spend most of your time at the weight or squat rack, right? You will need to keep pushing yourself if you want to progress and that's where a gym partner comes in - they can spot you to help you lift a heavier weight than you're used to so that you complete the rep.
Who should I watch on YouTube? Have you heard of #SwenchGang? It's a group of athletes who are all into fitness and sometimes compete in bodybuilding competitions too. Troy Hemus and Scott Swench both vlog their workouts!
If you want to workout from home: There isn't always the need to go to the gym, most of the time you can do it from home. Ask your workout buddy to come to yours and you can follow different exercises from home, just make sure you've got enough space! You'll save cash and it means you have no excuses, unfortunately...
Who should I watch on YouTube? Runtastic Fitness posts lots of different partner workout ideas and most of them don't require a gym membership or any equipment.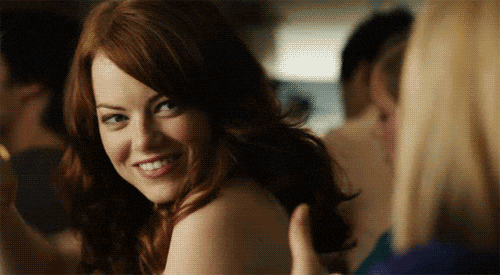 Exam season can be a stressful time but that doesn't mean you have to neglect your health. It's important that you always make time for exercising even it's only 20 minutes every other day. It'll help with revision too because you'll really wake your brain up! Taking regular breaks from revision will help you study more effectively so why not get some exercise in?
If you have a gym partner, you get to catch up and take your mind off studying too!